Roslin Institute awarded 29m for infectious diseases work – BBC News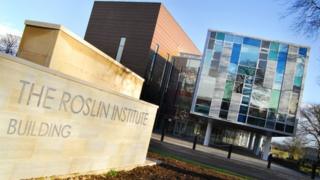 Scientists at the University of Edinburgh are to receive 29 m from the UK government for work to help govern infectious diseases such as bird flu.
Business Secretary Greg Clark announced that the funding would go to the Roslin Institute.
It is famous for creating Dolly the sheep – the world's first animal cloned from an adult cell – in 1996.
The money is part of a 319 m fund commitment for the bioscience sphere in the course of the coming five years.
Mr Clark enunciated discipline, research and invention were "at the heart of" the UK government's industrial strategy.