Teenage Russian asylum seeker arrested over explosive device in Oslo
Youth known to intelligence agencies imprisoned on skepticism of administering explosives, Norways security service says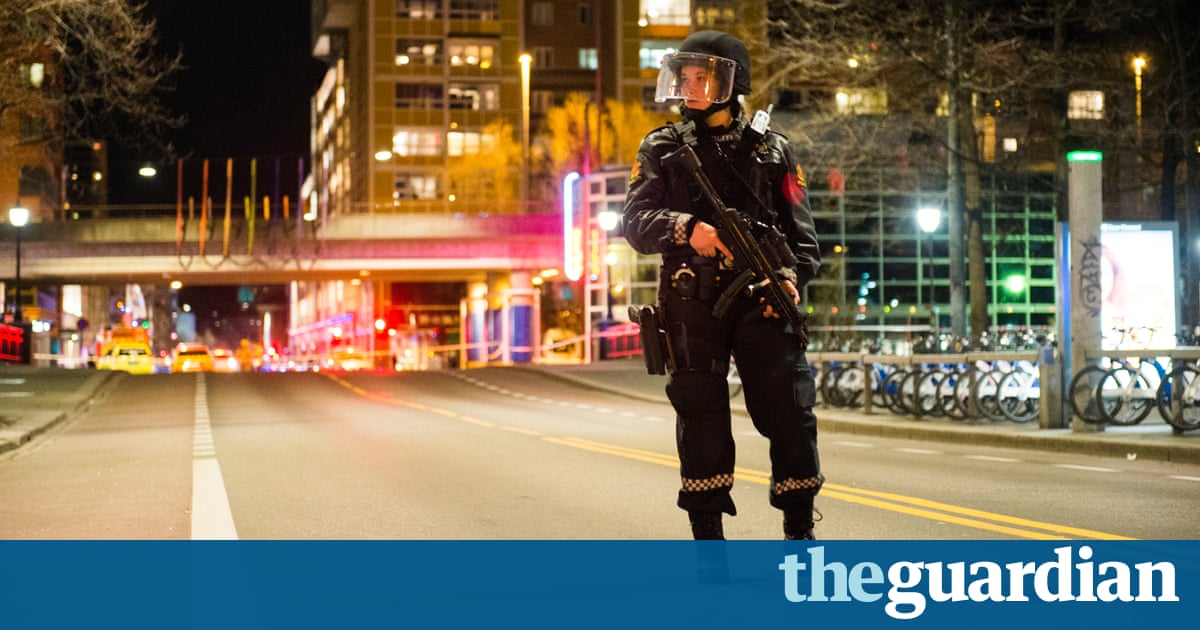 A 17 -year-old has been arrested in connection with an explosive manoeuvre found near a busy subway station in Oslo and defused before it exploded, Norways security service has said.
Signe Aaling, chief prosecutor with the PST security service, said on Sunday that the youth had been detained on skepticism of administering explosives.
The security service head, Benedicte Bjornland, said it was unclear if the teen had plans to carry out an attack with the homemade device.
The youth was not marked but Bjornland said intelligence agencies had been aware of him. He was an asylum seeker from Russia who arrived in Norway in 2010.
Norwegian police carried out a inhibited explosion of the bomb-like manoeuvre in central Oslo on Sunday. Media at the panorama described a raucous blow shortly after the projectile squad arrived with a remote-controlled robot. The field had been cordoned off on Saturday night.
The noise from the blast was louder than our explosives themselves would compel, a police spokesman told, adding that extensive investigations was needed to find out if the manoeuvre had contained explosives.
The device, quantifying about 1ft( 30 cm) across, appeared to be capable of causing only only a limited sum of damage. Forensic experts will examine scraps to figure out what it was.
Police have been on deepened alert since a truck ploughed into a crowd in Stockholm on Friday. Four parties were killed and 15 injured in what police called an apparent terrorist attack.
Read more: https :// www.theguardian.com/ macrocosm/ 2017/ apr/ 10/ teenage-russian-asylum-seeker-arrested-over-explosive-device-in-oslo
---
---