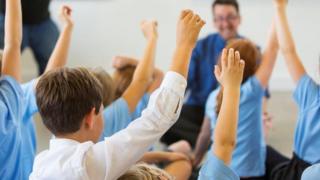 Pressure on clas funds in England is leading to a narrower secondary curriculum, with teaching positions in some topics being cut, associations have said.
Teachers of subjects not included in the EBacc league table measure are the most at risk, study from the ATL and NUT associations has suggested.
Of 1,200 union members polled, before the ATL annual seminar in Liverpool, 93% were "pessimistic" about funding.
The Department for Education articulates funding is at record levels.
But in recent months school boss, head teachers, MPs and coach associations have spotlit preparing financial troubles in England's class.